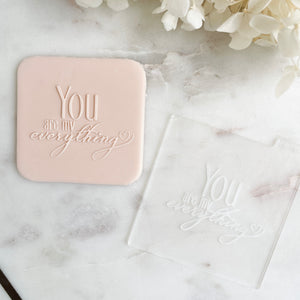 Press the Embosser into your fondant to produce a beautiful embossed effect. The Embosser is made from premium frosted acrylic so you can see the design beneath and leave sharp crisp lines. 
Dimensions
The Embosser is a 80x80mm square.


The Embosser Is reusable, wash with a sponge in warm soapy water using a very soft brush if needed for those small areas. Do not use any abrasive materials to clean it and do not put it in the dishwasher. It is recommended that you leave to air dry.