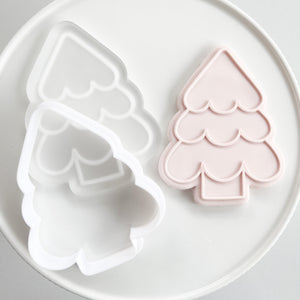 The Seconds listed have a slight cosmetic discrepancy, stamp and cutter still work as normal full priced stamps and cutters.
Prices are as marked. No further discounts.
 THE TREES ARE PERFECT! Just on 4.5mm not the 6mm i use for these at full price.
Raised size roughly: 70mm Wide by 90mm High
Cutter size roughly: 75mm Wide by 95mm High. Cutter Depth 15mm
 Cutter & Imprint Cleaning Care
• Heat sensitive material keep below 50°C
• Not dishwasher safe
• Small parts not suitable for children
Embosser Cleaning Care
The Embosser is reusable, wash with a sponge in warm soapy water using a very soft brush if needed for those small areas. Do not use any abrasive materials to clean it and do not put in the dishwasher.